Sonic & Rocky
Sonic & Rocky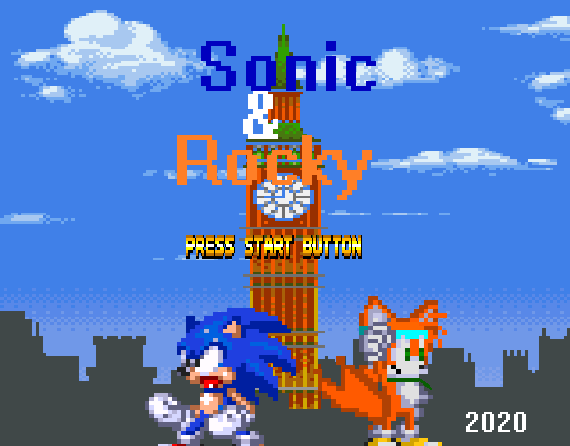 Starting Sonic The Hedgehog & My Sonic OC Name Rocky The Wolf
Date: January 1st 2020
Control
Arrow Keys To Move
Spacebar To Jump
Enter To Change Character
Story/Plot
After Rocky Pull Excalibur From The Stone And Get His Hero Title "The Hero Of Victory" And Everyone Was Cheering At Him.
But Five Day Later Witch Madam Return From The Dead By A Nercomancer named Loki a Shape-Shifter Nercomancer That Can Bring Back People From The Dead.
Now That Witch Madam is Now Alive, She And Loki Can Team Up To Take Over Europe And Steal The Throne From The King.
Four Day Later, Sonic Was Ready to go to a Vacation to Take a Break From Tails And Sonic Going To Europe For His Trip.
When Sonic Was Getting To Europe.
He Saw King And Queen Was Being Together For Celebrating Rocky For Saving Their Daugther From Witch Madam And Praising Him For Being The Hero Of Victory.
Sonic Find That Werid Until He Bump Open To Rocky And They Get To Know Eachother Until Witch Madam Pop Up And Now Had a Henchman Called Loki The Wolf.
They Light Up The Village And It Up To Sonic And Rocky To Save Europe